Our Story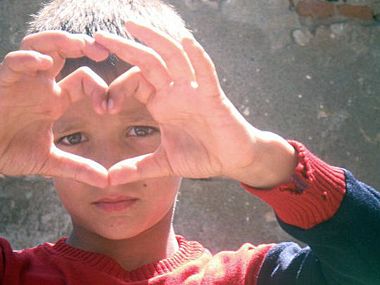 Who We Are
Hearts Across Romania was founded in 2003 by Mariana Achiriloaie, Geanie Burns, and Susan Flanagan—three friends brought together by their desire to help orphaned Romanian children.
Our Mission: Hearts Across Romania is committed to improving the lives of orphans and underprivileged children by inspiring hope through education and family preservation.
We are operated by an all-volunteer staff. Hearts Across Romania works closely with Romanian organizations like Catharsis Association of Brasov , Transilvania University of Brașov and the Joy Foundation who are located in Brasov, Romania.
Our Accomplishments
We have achieved so much to help Romania's children and families:
In-kind medical donations valued at over $265,000 have been shipped and distributed to Brasov area hospitals.

$50,000 of new medical equipment purchased and donated to children's hospitals in the Brasov area.

Sponsored eye operations for Romanian children. Donated new and used eye- glasses to children and adults in the Brasov community.

Provided over 4000 pairs of new shoes to children and needy families made possible by the generosity of Buckner Shoes for Orphan Souls valued at over $107,000.

Established the Adriana Serbanescu Educational Scholarship awarded to a deserving college student.

Received a $2500 cash grant from Sunshine Heroes, plus 250 pairs of new shoes.

Renovated and furnished rooms for a residential program for young men transitioning from orphanages to life on their own. Also purchased a new vehicle for the transitional program.

Shipped and distributed new personal hygiene items valued at over $1,600.

Provided financial and in-kind assistance to orphanages in Brasov county.

Strolled, fed and changed diapers for babies with few caretakers.

Provided intangible support to kids in orphanages, who waited for our return year after year, Hearts being the most constant force in some of their lives.
But there is much more to do. Won't you help us by making a tax-deductible donation?
Hearts Across Romania is registered as a 501(c)3 non-profit organization. 
Hearts Across Romania does not discriminate against individuals on the basis of race, color, sex, sexual orientation, gender identity, religion, disability, age, veteran status, or ethnicity in the delivery of goods or services or in the selection of volunteers.