Adriana Serbanescu Educational Scholarship
Education is one of the most significant investments in the future that any culture can have. Hearts is happy to announce the establishment of the "Adriana Serbanescu Educational Scholarship", which was recently created in her memory by family and friends.  Adriana Serbanescu, a native of Romania, passed away in 2015 after a life-long battle with heart disease, and her loved ones wanted to honor her memory by inspiring young adults in Brasov County, Romania. They wanted the young people to imagine a better world and to be able to make a difference in that world, so supporting education seemed like the right path. 
The scholarship will be awarded to a deserving high school student or college student to attend college in Brasov, Romania. It provides funding for graduating high school seniors, or current financially disadvantaged college students, who have demonstrated their commitment to overcoming hardships and other barriers in life to fulfill their desire for higher education. 
The scholarship provides for a two-year educational plan with an option for renewal for the third year, depending on the performance and degree plan chosen by the recipient. Students are allowed to select any degreed major or field of education. Money awarded will cover tuition, books, living expenses, and a monthly stipend. 
Although intellectual distinction is very important, it is not the only requirement. Along with academic excellence, the recipient must exhibit sound character and be willing to do service projects in an effort to make a difference starting in their own community. The scholarship recipient should be able to demonstrate their commitment to the "achievement of world understanding and peace through local, national, and international humanitarian, educational, and cultural programs" after graduating.
The scholarship recipient will partner with our organization by participating in Hearts' sponsored events in Brasov, providing translation services for volunteers when opportunities arise, and helping with hosting activities for work teams.
Many thanks to Adriana Serbanescu's family and friends who chose this way to honor her. The scholarship is a truly a gift that will keep on giving.
If you would like to contribute to the Adriana Serbanescu Educational Scholarship, please donate here.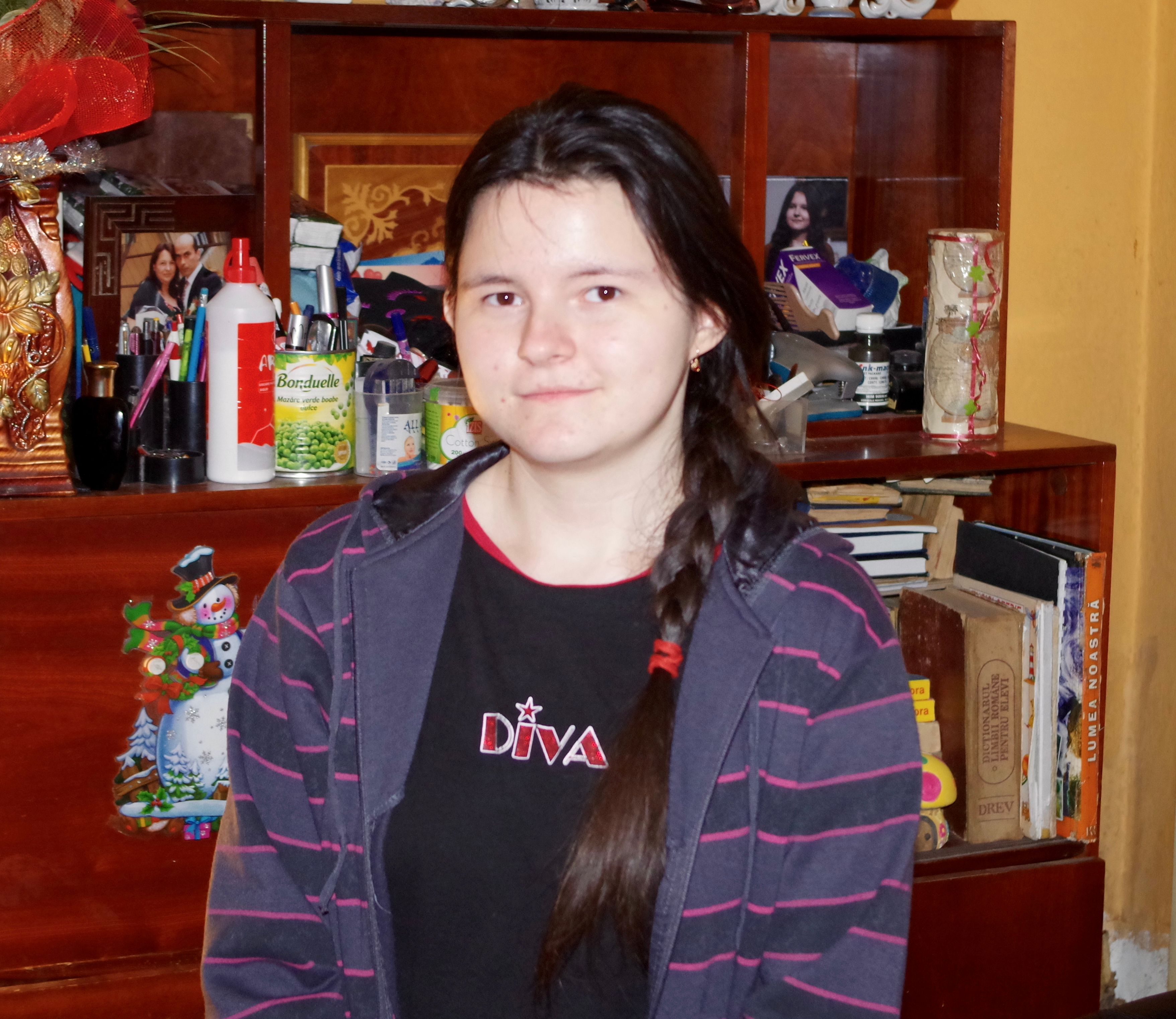 Current Recipient of the Adriana Serbanescu Educational Scholarship