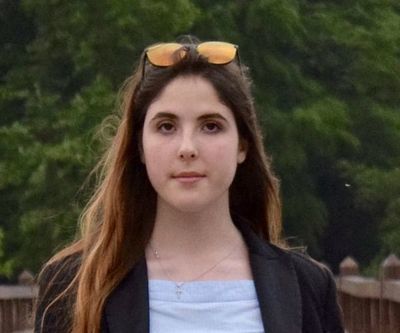 Maria R.
Maria is 18 years old and a senior in high school studying bilingual natural sciences. She is an excellent student finishing first in her class last year with a GPA of 9.84 out of a possible 10. Her favorite subjects are foreign languages, biology and mathematics.  At school she studies Romanian, English and French and participated in both Olympiads and creative writing or translation competitions. She is also studying Greek outside of school and has participated in the national Olympiad multiple times.  She placed second nationally in 2019  and 6th internationally.  In addition, she is also studying Japanese at a cultural center.
Along with her passion for languages, Maria has a love of reading in both Romanian and English, and she has read many of the classics. She also enjoys photography and writing poetry and prose.
Maria lives with her mother and her siblings in a two-bedroom apartment. Her mother is a teacher, but in order to make ends meet, she is forced to work two additional jobs after finishing classes. She tutors and works as an Uber driver until late at night. During the summer holiday, Maria and her siblings help financially  by working part time on a blueberry plantation. Maria has also worked at a restaurant as a cashier and waitress using money earned to pay for medical appointments, prescription glasses, clothes and for school and household supplies. The father is not very present in their lives and does not contribute financially.